Saturday, July 30, 2011
Posted by

Erin
at 8:49 AM
3 comments


Thursday, July 28, 2011
Today's Friday's Fancies, and I'm linking up with
Long Distance Loving
! Since I'm finishing with nannying for the summer, today's post is dedicated to and inspired by one legendary nanny - Mary Poppins.
The lace dress is from London label Issa (Kate Middleton approved) and would be perfect for the British Ms. Poppins. The bag is a nice and roomy Proenza Schouler, so it can be filled with tons of nannying tools and toys just like Mary's neverending bag from the movie. How cayoot is that belt? I thought the heart on the belt tied in nicely with the diamond heart studs. And how killer are those Miu Miu pumps? My modern day Mary is definitely a bit sassier than the 1960s one...
Moschino Cheap & Chic Red Heart Buckle Belt
€91 - my-wardrobe.com
Happy Friday's Fancies! Click on the button and "like" my entry (Lust for Living), so I can be a featured blogger on the Long Distance Loving next week! Also be sure to visit the other great blogs!
Posted by

Erin
at 9:58 PM
4 comments


Tuesday, July 26, 2011
I took these pictures for Semi Wordless Wednesday with
Flip Flops and Pearls
two weeks ago when my family visited Disney World. Disney is the master of making money off of and merchandising ANYTHING. They'll turn any product into something Disney and sell it to you, especially at Disney World.
One product that was endlessly Disney-fied was candy. So much bright, colorful candy with a touch of Disney magic - they could definitely give Dylan's Candy Bar a run for its money. All of the treats are so cute; it almost gives me a sweet tooth looking at them...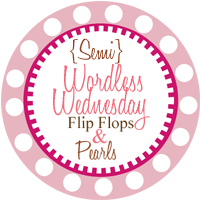 Posted by

Erin
at 9:15 PM
5 comments


Every since I saw Caitlin McGauley's work over at
Let the Tide Pull Your Dreams Ashore
and fell in love, I haven't looked back. Her illustrations and watercolors are so girly and scream "city-girl" chic to me. She's commissioned work for Kate Spade and Tory Burch, and her prints add a dose of New York glamor to any room.
Some of my favorite prints are below; I'll definitely be framing these (I'm thinking gold matted frames to hang above my desk and in my bathroom) and hanging them in my apartment to add a little class and whimsy.
Makes me want a boxer. Too cute.
How perfect is this to hang in a bathroom?
all illustrations are property of Caitlin McGauley
Do you love these prints as much as I do? Should I hang them in my apartment this year?
Posted by

Erin
at 9:32 AM
0 comments